I'll be the first one to admit it: I was a major nay-sayer of the "Fuller House" reboot. And yet I watched the first season and thought, "This is pretty good. Corny, but good." Then when season 2 was released on Netflix back in December, I was skeptical once again, fearing it would suffer the dreadful sophomore slump. I am happy to eat humble pie and report season too is even better than the first!
Season one ended with DJ Fuller (Candace Cameron Bure) having to choose between the two loves of her life: Matt and Steve (John Brotherton and Scott Weinger), Kimmy Gibbler (Andrea Barber) choosing to not (yet) marry her fiance Fernando (Juan Pablo Di Pace), and Uncle Jesse and Aunt Becky (John Stamos and Lori Loughlin) renewing their vows. DJ, Stephanie and Kimmy also revel in their "she-wolf pack" being back together and better than ever.
Season two begins with DJ ready to decide who she wants to be with, but uh-oh; Matt and Steve BOTH have new girlfriends! Looks like she missed her shot! Fernando also surprises the Fullers when he moves in because he is now homeless. And young Max (Elias Harger) struggles to come to terms with the future of the world as we know it. Over the next twelve episodes, the show tackles topics such as first loves/kisses, responsible pet care, pursuing creative dreams, our impact on the environment, and the woes of hosting Thanksgiving dinner. Cameos abound as well, including original cast members, one of the judges from "Dancing with the Stars", and even the New Kids on the Block. The writing is very clever too, making references to streaming services and their superiority to terrestrial television (the show is on Netflix), complimenting a Hallmark movie starring the aforementioned Loughlin, and commenting on real-life moments in the actors' careers.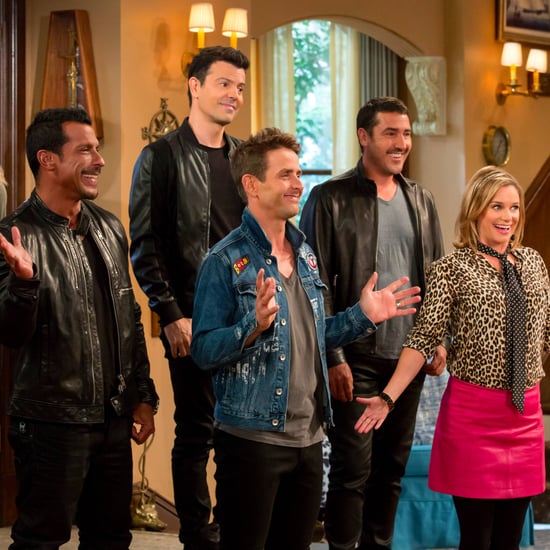 While still a little corny and cheesy, I found myself laughing out loud at many of the jokes and one-liners. The kids are hysterical, particularly Max, who steals every scene he's in. The characters have become more grounded and established and the story is moving forward rather than reintroducing old characters and situations. "Full House" is in the past and "Fuller House" is the present and I am a full-fledged fan! Great for the whole family and very easy to binge-watch, if you haven't seen the second season yet, give it a go!
Rating: 5 out of 5 Snack Packs
Lincoln L. Hayes is an actor and filmmaker living in Vermont. He also hosts a podcast which you should listen to if you like these reviews. http://www.lincolnlhayes.com